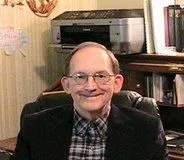 Rev. Dr. Michael E. Lips, D.C.C.
NCCA Licensed Clinical Pastoral Counselor Advanced Certification

Certified Temperament Counselor
Certified Consulting Hypnotist
---
Hypnotists are professionals, dedicated to providing their clients with the opportunity to experience change in their lives through hypnotism. Hypnotism services are administered in a comfortable and safe environment. Hypnotists adhere to a rigorous code of ethics and work in tandem with other medical professionals to help the client achieve a balanced and fulfilling life. If you have never used hypnosis in a counseling setting, you may not be familiar with all of the benefits of hypnosis. Our site offers comprehensive information on the benefits or hypnosis and the wide range of conditions that hypnosis successfully treats. If you are seeking information on the benefits of hypnotism, we encourage you to browse our site.

When people think about hypnosis, they immediately think of a nightclub act, where the Hypnotist is making someone quack like a duck at the sound of a bell. In a counseling setting, hypnotism is applied in a professional setting by a consulting hypnotist. Hypnotism allows the client to experience behavioral change, achieve professional and personal goals, and reap the benefits that it brings to one's life.


Hypnotism uses a natural state of consciousness, to bring life changing change and results unmatched by any other form of counseling. Imagine being free from cigarettes or overcoming your fear of flying! With Hypnotism, this is possible, and so much more. Contact me today.
Counseling Hypnotism is a division of Dr. Mike Lips Ministry, a 501 (c) 3, not-for-profit, Pastoral Counseling Ministry
Proudly serving: Brookhaven , Brookhaven, MS , McComb, MS , Hazlehurst, MS , Crystal Springs, MS , Montecello, MS , Printiss, MS , Tylertown, MS , Columbia, MS